BATHROOM VANITY INSTALLATION ARLINGTON
If you are thinking of upgrading your Toilet Installation Arlington, you might consider bathroom vanity installation Arlington or cabinet installation Arlington. It is easy to confuse the bathroom cabinets with bathroom vanity. Although they may be similar since they are both means of storage, there are some differences to be observed. A bathroom cabinet is simply a cabinet installed in the bathroom for your storage use. For bathroom vanities on the other hand, a sink is built atop the cabinets. In short, a bathroom vanity is a combination of a sink, countertop and cabinets. The bathroom vanity is more of a stylish design that hides the plumbing, giving it a neat and tidy interior.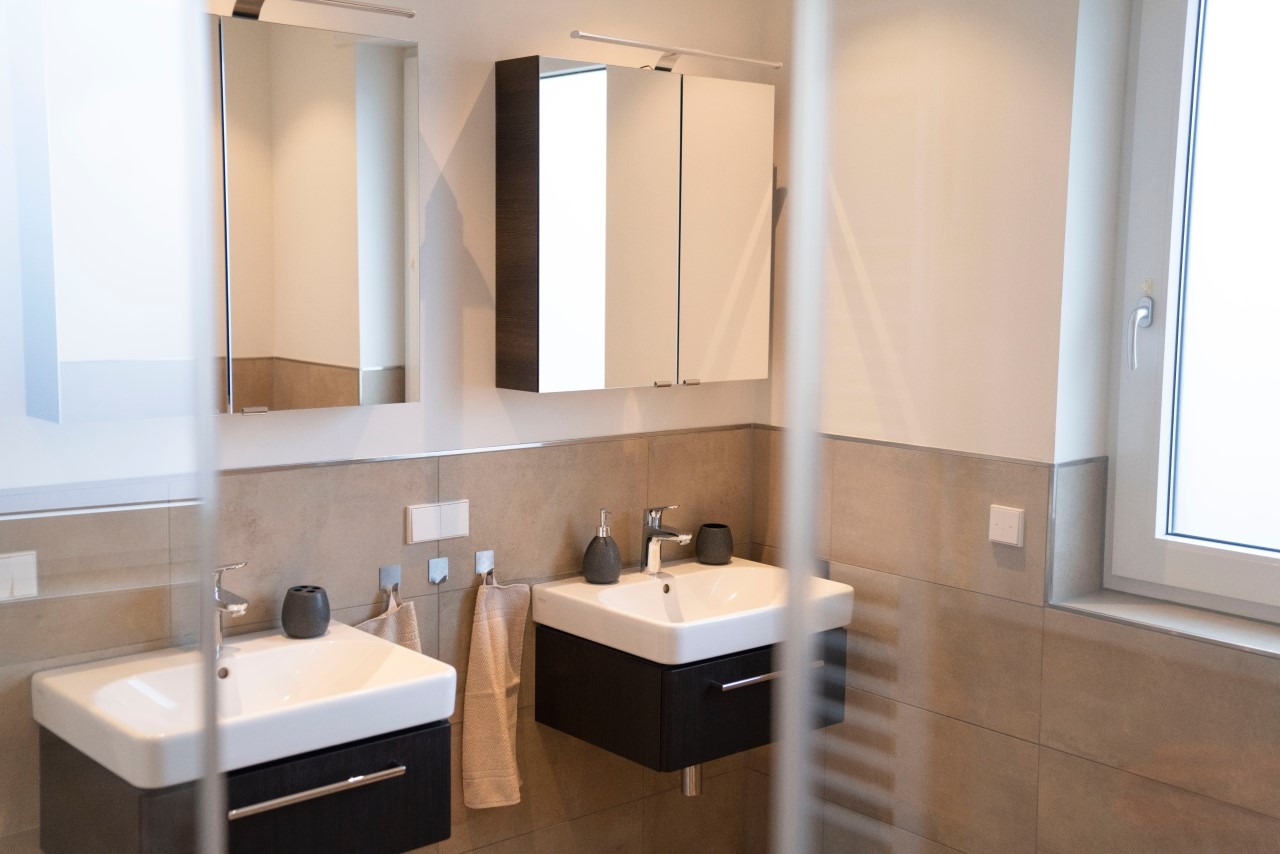 Here are the benefits you can get from bathroom vanity installation Arlington.
Better Organization

With a bathroom vanity installation, you have more choices and ways to organize your things in the bathroom. You can eliminate the clutter and better organize your space with more drawers and cabinets to use. Cleaning will become so much easier.

More Storage

Of course, if you install more cabinets in your bathroom, you have more spaces to store your things. You can consider the cabinets or countertops as an added space for storage or use. Opt for more drawers or cabinets as long as it fits, for you to store all your beauty products or bathroom essentials.

Attractive Design

Installing a bathroom vanity is a satisfactory upgrade for your bathroom remodel. The cabinets can be used to hide the plumbing materials, such as pipes, for a neat and pleasing ambience. It can be designed in a way to capture that luxurious feel. Customize your bathroom and choose the best design with bathroom vanity installation Arlington.

Added lights

Illuminate your bathroom by installing lights to go with your bathroom vanity. Most people install lights close to the mirror, whether that be beside or above. Get better lighting to go with your classy or luxurious bathroom vanity look.
After considering the benefits, you may think of starting your own bathroom vanity installation project. If you want to opt for a bathroom vanity installation there are a few things you should consider.
Size

The first thing you must consider is how big your bathroom is. By measuring the length and width of the bathroom, you can visualize where the vanity will be installed and what design would fit. Remember to leave ample space between the vanity and your toilet. Choose the right height as well. Some people used to prefer short vanities, but it is really up to the homeowner. Customize your bathroom and choose the right style for you.

Know How Much Sinks, Countertops and Storage You Need

After plotting how much space you can accommodate for your bathroom vanity, it is time to move on to deciding its functionality. If you have enough space, you can go for two sinks or a longer countertop. If you keep a lot of lotions or products, you'll want to select the countertop with the right space. Consider your storage as well. The cabinet at the bottom of the sink usually hides the plumbing, so if you want more storage, you can try having another cabinet installed for your things.

Design

Choose the right layout for your bathroom vanity. Think about the color and style that best complement your home. Think of whether you want to have a bathroom vanity that complements your floor or walls. Adopt the best color choice for your bathroom. White, ebony and gray are the most popular colors that homeowners choose for their bathroom vanity.
At the end of the day it will be you who will get to decide. There are many choices to choose from and it can be an intimidating task. Consider all angles and recommendations. Contact bathroom vanity installation Arlington for the best vanity installation and design. Cabinets can wear and be in need of repair. We also offer cabinet repair for the residents of Arlington.