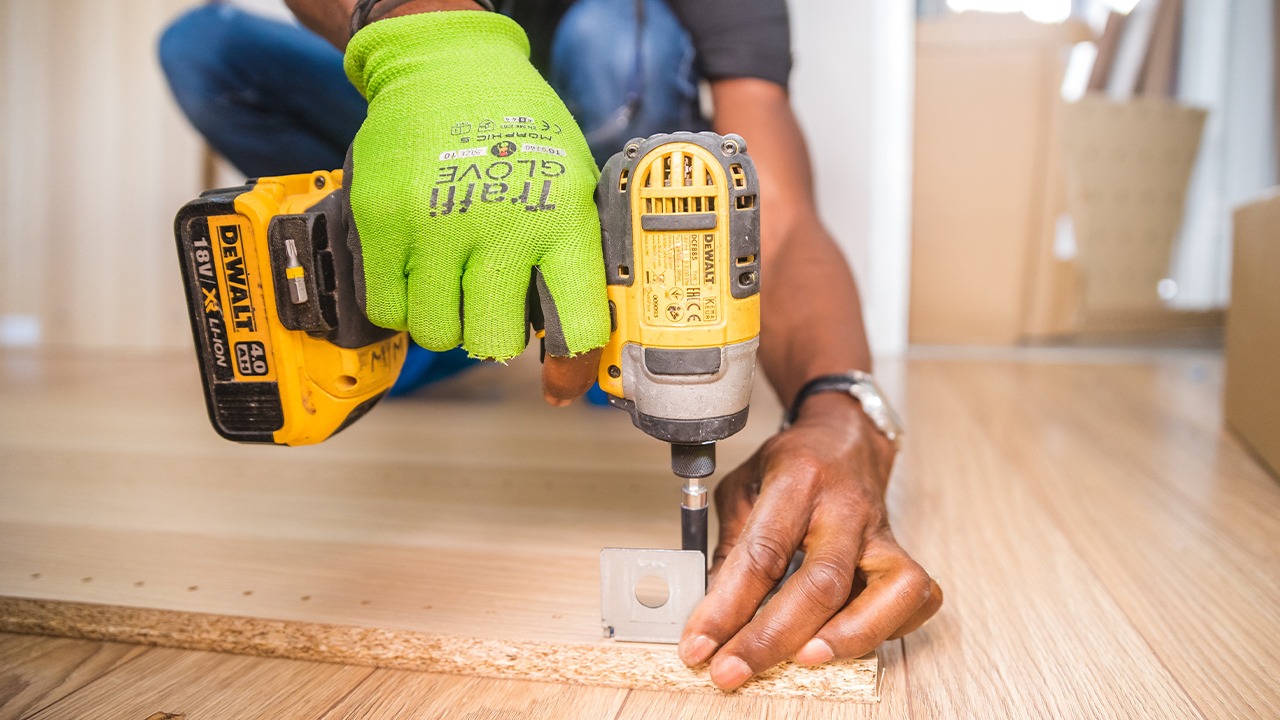 Types of Services from Handyman Services Arlington TX
Fixture Replacement - When the time comes that your fixtures at home like faucets, lighting systems, and furniture become worn out because of everyday use, our handypersons can replace them with new ones. You can do these replacements by yourself; however, it would be best to let the professionals handle them for you.

Small Appliance Repair - Repairs are much cheaper than buying a new one, and homeowners prefer to repair their spoiled appliances. Repair is one of the most popular types of convenient service.

Tile Installation. The general handyman should know to perform tile installation; this sounds simple, but isn't. A tile installer from Handyman Services Arlington undergoes training to deliver exceptional service. Our flooring specialist carefully measures the floor and cuts the tiles to match the installation site's size using the right tools and equipment.

Power Washing:- Power washing/Pressure Washing Arlington TX is a way of maintaining our property to keep the exterior looking great. It includes deep cleaning of exterior walls, driveways, surfaces, garage floors, and roofs. They use a high-grade water compressor to clean off the dirt and other debris.

Drywall Installation. A professional handyman's most common task is installing drywall after water damage remediation or during remodeling.

Painting. Painting the house's interior and exterior is the most requested and common type of handyman service. Painting is not an easy task, mainly if the house is occupied. Handypersons are trained in painting using the right tools like paint rollers, tape, drop cloths, ladders, and covers.

Smart Home Upgrade Installation. Experts and certified installers should install intelligent home devices like thermostats, sensors, and doorbells to avoid risks.

Gutter Cleaning and Repair. Homeowners do not want to risk climbing roofs using ladders to clean gutters and prefer to hire someone to do it.

Electrical Wiring. Among the handyman services, electrical wiring is the most complicated, risky, and hazardous. Just single faulty wiring can cause electrical shock and electrical fires. Make sure to hire a certified wire installer when it comes to this service.
Mainly, a handyman offers general services and can cover a wide range of repairs at home. Verifying the specialization, preparation, and qualification of an individual handyman is essential for you to decide if they are the one you are looking for to provide your preferred service.
We make sure that we can send you handypersons trained for the specific service you need. Our customer satisfaction is our top priority; rest assured that all our service providers are reliable and confident to do every assigned task at the lowest charge. They are proven to be experienced, especially in handling tools and electrical types of equipment.
Contact Us
If you do not want to deal with the hassle and are too busy to do a wide range of repairs around your home, call Handyman Services Arlington for general handyman services. We have lists of skilled handymen in all varieties of service that you may need. For more information and inquiries, contact us now.